Suffolk's Most Renowned Hog Roast Caterer
Where to begin with the lovely county of Suffolk? Situated in East Anglia this historic county has borders with Norfolk, Cambridge and Essex making it a prime location for Hog Roast Suffolk to set up business. As a low-lying county, Suffolk is full of arable land and is home to many areas of outstanding natural beauty. An example of this is The Suffolk Coast and Heaths which is full of woodlands, forests and estuaries and has over sixty miles of spectacular coastline.
Being such a special place, it is no surprise that many famous people have their roots in Suffolk. From Ed Sheeran to Bill Turnbull the county is brimming with talent. This area has fast become a popular holiday destination due to its charming villages and quaint medieval towns. There is something for all interests and plenty of great food and drink to entice people to the area- which is where Hog Roast Suffolk comes in!
At Hog Roast Suffolk we know that when you plan an event, every last detail has to be perfect. From the decoration of the venue, to the music and guest list and of course the food- there is always so much to plan and never enough time. We at Hog Roast Suffolk can take care of the catering for you leaving you free to plan and enjoy your event without the worry of feeding all your guests.
Our expert and professional hog roast team will arrive at your event hours before serving in order to set up and ensure the hog has plenty of time to roast to perfection. With over a decade of catering experience we are able to provide delicious, filling and moreish catering tailored to your event. Our extensive menus can be altered to your tastes and we are flexible as to serving times and number of guests with Hog Roast Suffolk catering in the past for between ten to a thousand guests!
From succulent hog roasts to divine desserts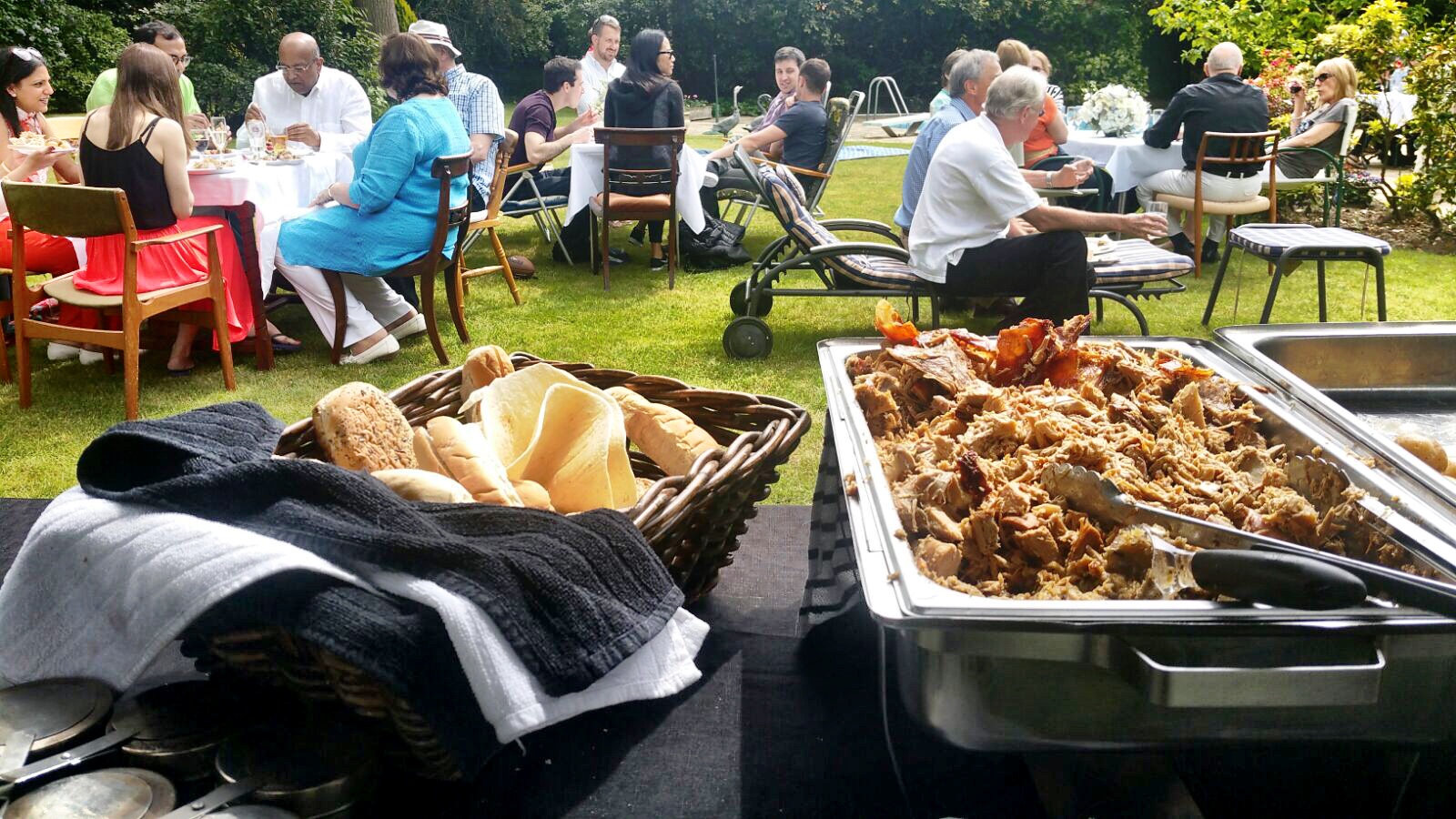 If you're in the planning stages of organising a great party to mark a special occasion, you'll know that one of the most important elements to its success will be high quality catering and good food. For this reason, your choice of catering deserves some careful consideration. Would you prefer a sit-down formal meal, a less formal buffet or something easy that your guests can just grab while they're having fun?
Whatever you decide, you'll find that our professional team here at Hog Roast Suffolk can cater for all kinds of occasions, no matter how formal or informal the event, or how big or small the guest list.  Whether you're holding your party indoors or outdoors, we've got the experience and expertise to serve up, not just our juicy and oh-so-desirable hog roasts, but a whole range of other delightful dishes to satisfy even the fussiest eater.
Take a look at our celebration menus and you'll see that we offer dishes for every taste, every occasion and every budget. From our simple 'hog in a roll' complete with our delicious home-made stuffing, sauces and fresh bread to more elaborate menus that are perfect for more formal occasions, we do it all.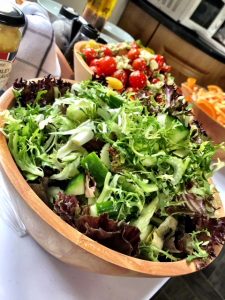 We offer canapés, finger foods, salads, dishes with an Asian or Mediterranean influence, desserts and more. And, if you can't see what you had in mind, simply ask and we'll see what we can do. All our ingredients are of the best quality and sourced locally wherever possible, so you can be sure that whichever of our enticing menus you choose, you'll be getting mouth-watering food from the best outside catering company in Suffolk.
From plates to marquees
As one of the best catering companies in Suffolk we've thought of everything to make your party go like clockwork. We can provide top quality disposable plates and cutlery for informal events, stylish Royal Doulton crockery for those more formal affairs, and we've even got marquees so that the spit-roast can go ahead whatever the weather.
Cook up your own hog roast in Suffolk
Have you ever thought of cooking your own hog roast? If so, why not hire a hog-roasting machine from Hog Roast Suffolk? We'll deliver one of our professional spit roasting machines, complete with sufficient gas for you to complete your roast, plus we'll even let you in on a few of our secrets for turning out the most delicious, succulent meat in Suffolk. Call us now to find out more or to discuss any of our event catering options.